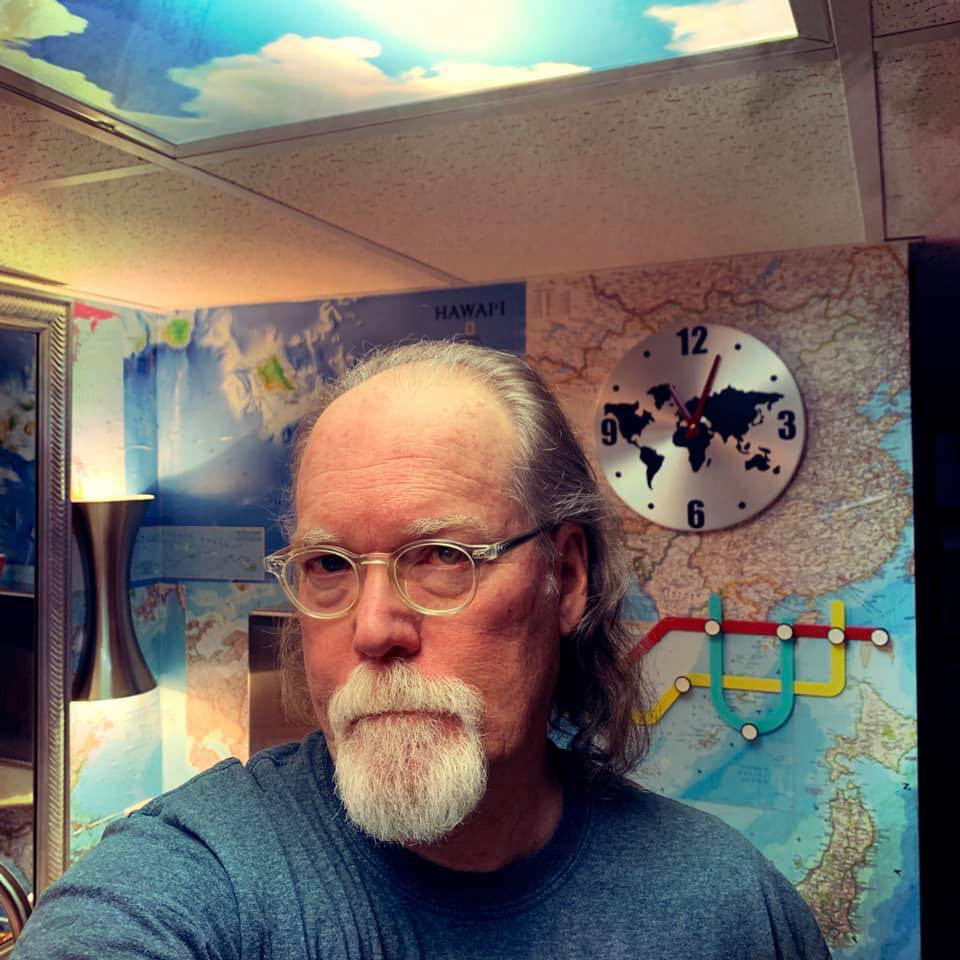 I grew up loving to watch my Dad take photos of weddings in the 60s, a supplemental income from his day job. Spending nights in the darkroom with him …watching, and looking at lots of photo magazines around the house. I started taking more slide photos of my own in 70s. Then, in the 90s - along came digital, and I was intrigued with the prospect of manipulation. Now, here comes smartphones and it's just amazing what can be done.
I have been taking photos for 40 years. Smartphone Apps and lenses have made the amount of work and time much quicker. You can take and hold thousands of pictures on your phone. I fuse them together, much like the old double exposure process used to, but in an instant. Today I'm fusing 4 to 5 photo layers together using photos of my surroundings. Moving images between many different Apps depending on what I prefer to do with the image. I prefer the square format and still like a smaller pixel size when printing.
I refer to myself as a self-taught, Multi-Media Artist, because I also enjoy creating art assemblages made of recycled materials, as well as experimenting with video and playing guitar. I moved to Wichita in 1974, worked at the Wichita Art Association (Center For The Arts) for 17 years, USD259, Go Away Garage, and then Vertigo 232 Gallery (founder and Gallery Director). I have been in gallery art exhibitions around the state of Kansas since 1998. I am also a founding member of "Id-ology"- A group of 7 artists that make art with recycled materials.
I hope you enjoy
Tap to Edit
.
 
Thank You For Supporting The Arts in Wichita.
Images Copyright Mark Walker