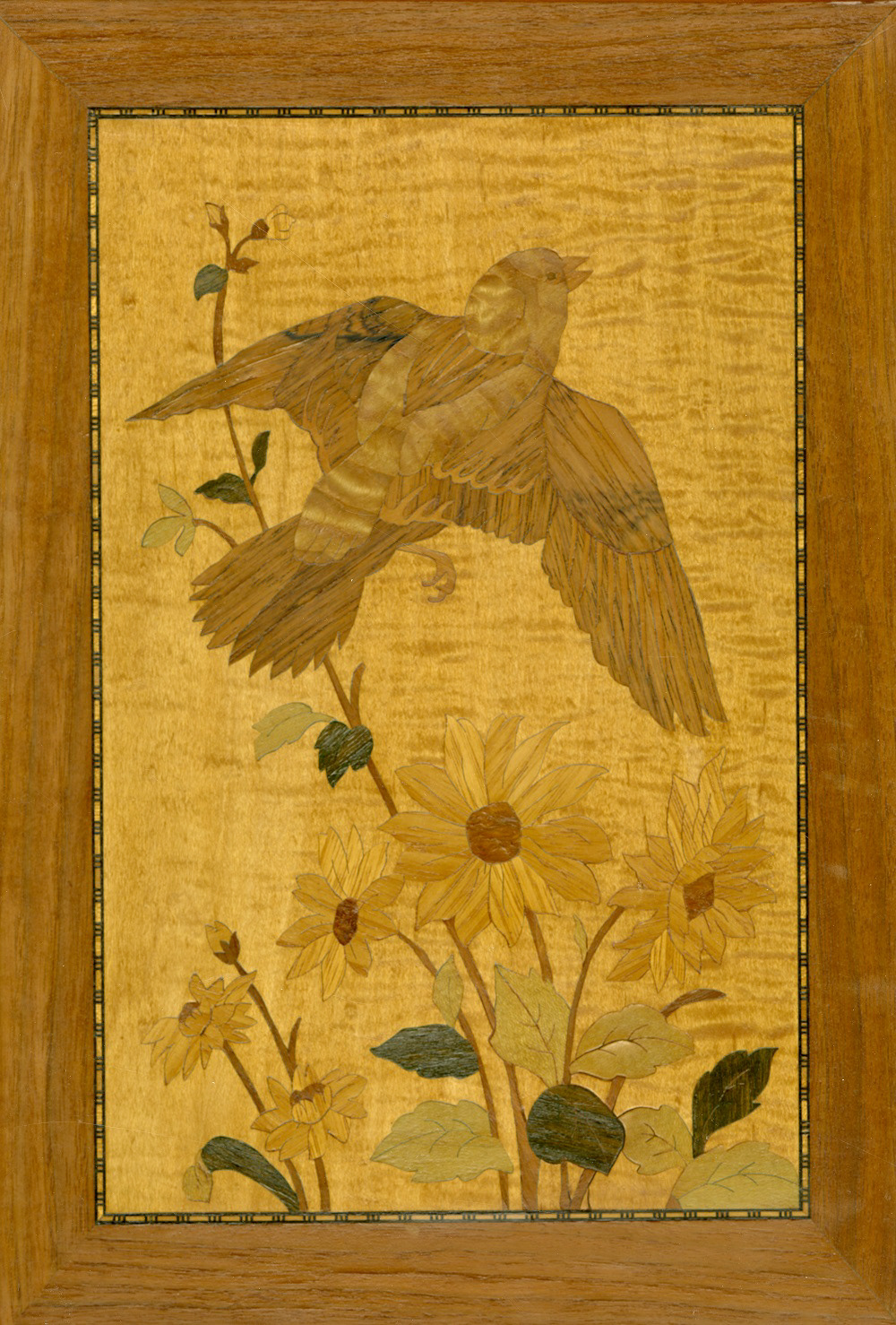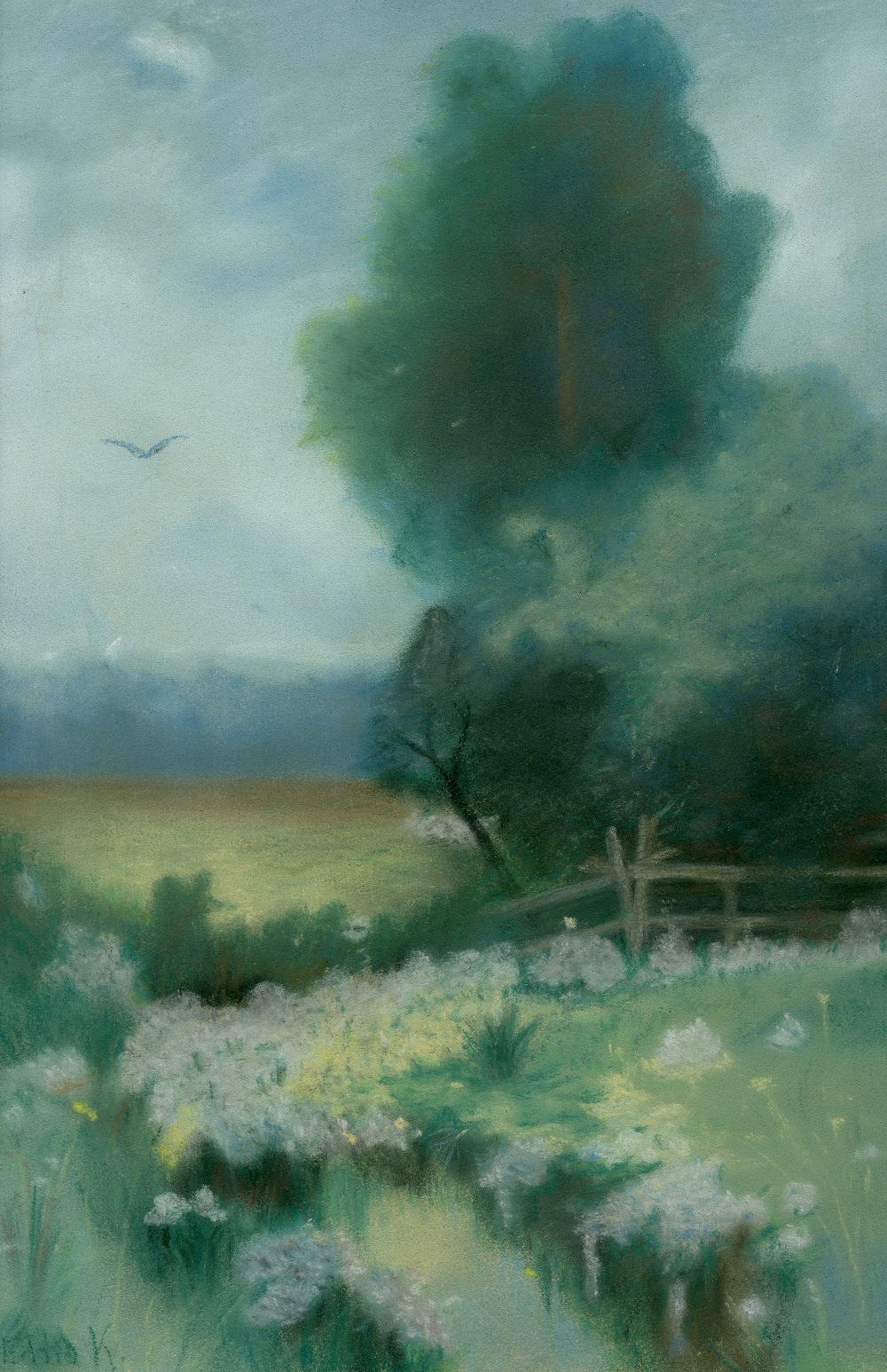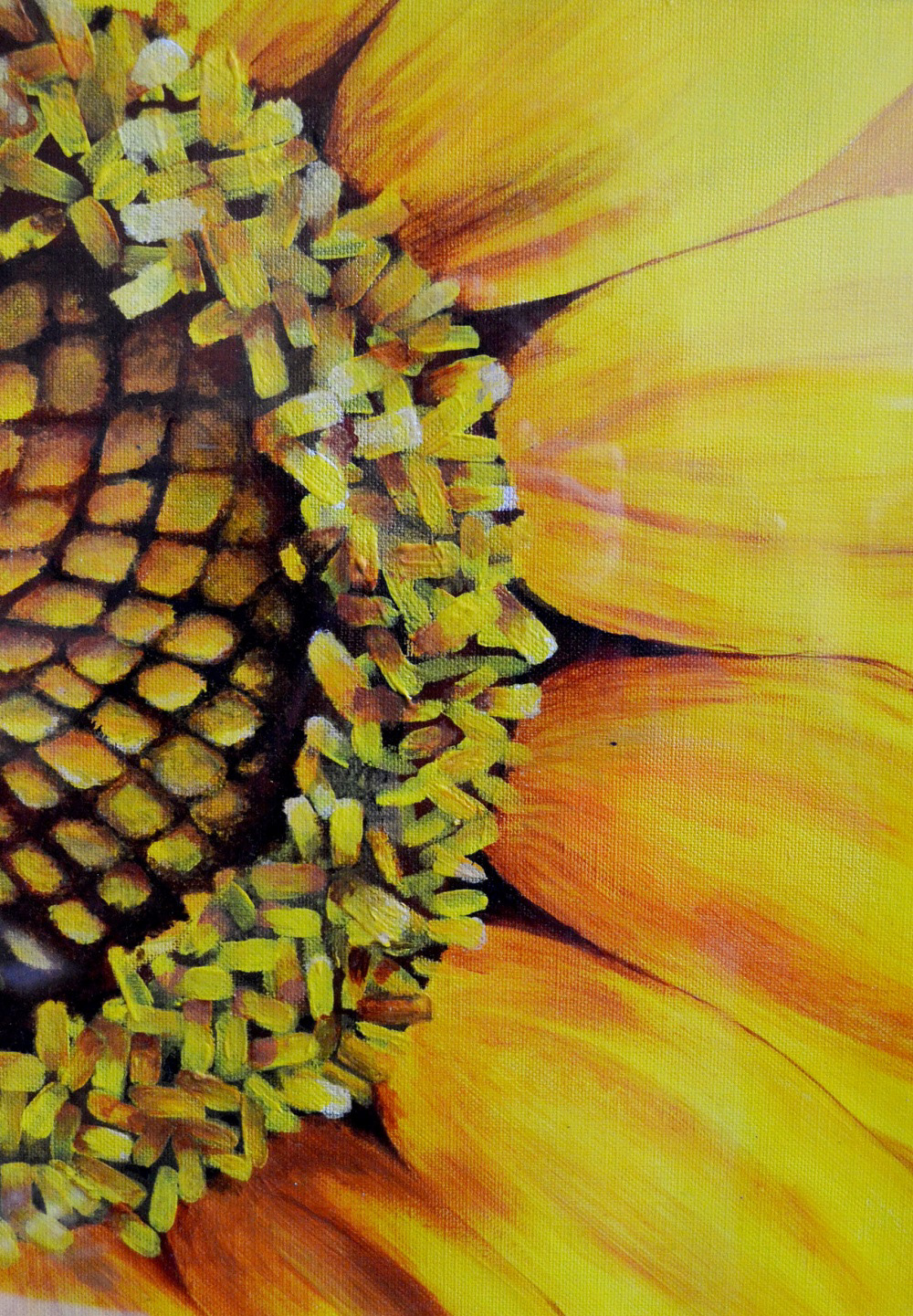 The Wiebe Family / 100 Years of Art: Highlighting three family members:
Edna Koop Wiebe:   Educator, Artist, Textile Artist (quilts, master knitter, etc)
Hubert Wiebe:  Educator, Industrial Arts, Photographer
Cheryl Wiebe Bangle: Educator and Artist
Edna Koop Wiebe (1908 – 2001)  Tabor College 1925 - 1927
The catalyst for the show begins with Edna Koop Wiebe.
Edna was born in 1908 in Cordell, Oklahoma.
Early life:  Moved from Cordell, OK to Hillsboro, KS and then to Wichita. 
Edna Koop Wiebe attended mostly Kansas schools.  Graduated from Hillsboro High, Hillsboro, KS in 1925 and then at age 18 attended Tabor College in Hillsboro, Kansas.  While at Tabor her focus was being a Teacher.  She earned her teaching certificate after two years.  State of Kansas at the time only required a two year degree.  During her time at Tabor, Edna took art and music classes along with her Education classes.  Edna's first teaching job was in Walton, Kansas.  Edna taught for one or two years before finding love and marrying Abram Abel Wiebe from Winkler, Manitoba in 1928.  After marrying, Abe and Edna moved to a farm around Dalhart, Texas.  Abe had been farming the land before marrying and brought Edna to Texas.  Farming was hard those years and their family encountered the Dust Bowl during 1930's.
Abe & Edna had three children while they lived on the farm in the Texas Panhandle:
Hubert John Wiebe (1929-2011)
Marjorie Wiebe Gould (1930-2019)
Carolyn Wiebe Gilmore (1938-  ).   
Hubert Wiebe (1929 – 2011)  Friends University G'1952
Hubert began school in Texas.  Hubert spoke only German until starting school at age 5 or 6.  Hubert's family moved to Wichita, KS in 1938 and Hubert started attending Wichita Public Schools, beginning 5th grade; Allison Jr. High; and North High School (Class of 1948). 
Hubert majored in Industrial Arts at Friends University.  Friends University started the Industrial Arts Department in 1947.  Hubert claims he was one of the first students and one of the last to leave the department.  Hubert was hired to lead the Industrial Arts Department in 1956 and continued until 1975 when Friends discontinued the Department.  Hubert received his Masters of Education from Northern Colorado University in 1954.
Hubert married in 1954 to Audrey Heckel and immediately was drafted to the US Army.  The years of service took him and Audrey to San Antonio, TX and eventually to Orleans, France.  When he finished his service, he was hired by Friends University to teach Industrial Arts in 1956.  While Hubert was at Friends, he taught Woodworking, Drafting, and Welding.  Hubert continued his love of woodworking and photography all through his life.  Hubert and Audrey and their family lived one-half block away from the campus at 1926 Mentor from 1963 to 2010 (47 years).  Hubert made furniture, wood inlay pictures, lots of woodwork over the years.  Hubert also, loved photography and built a dark room in the basement of the Mentor house.  Many of the photos in this show was developed in the basement of their house.  One photo of the mirror in the street was taken in Orleans, France and was entered in a photo contest, in which Hubert received an Honorable Mention through the Army.
Cheryl Wiebe Bangle, Friends University (1974-1977); Newman Univ. G'1993
Granddaughter of Edna Koop Wiebe, Daughter of Hubert / Audrey Wiebe
Cheryl is the current Drawing & Painting teacher at Wichita Southeast High School (2008 to present).  Previous school:  Lakin Middle & High School  - 7th - 12th grade Art Teacher (1996 to 2008)
Bio:
  Cheryl attended USD 259 schools (K-12) and is a Graduate of Wichita West High School, 1974.  She attended Friends University 1974 to 1977 majoring in Fine Art.  1977, Cheryl married Ron Bangle of Houston, TX.  Cheryl's early married years involved moving to Houston for a couple years and then coming back to Wichita and in 1982 had twin girls and then a son in 1985.  Cheryl began finalizing her final year of college and found an accelerated program for teacher certification at Newman University and received her Teaching Certificate in 1993.  Family moved to Garden City in 1995 and then in 1996 began her first teaching position in Lakin, Kansas.  At Lakin, Cheryl taught Art to grades 7-12 (1996 to 2008).
Artist Statement:
  My favorite art medium is probably anything that I can hold a pencil, pastel, brush.  My love of creating began early in school.  My 5th grade teacher at Franklin Elementary allowed me to paint a mural on the closet doors in the classroom.  All through my USD 259 education I enrolled in any and all Visual Art classes.  During High School was when I decided on a career in the Visual Arts, at the time I didn't think I would pursue a Teaching Degree.  But in 1992, I was intrigued by Newman's University new program and I joined a group of new teachers to enroll in an Accelerated Education Path and it allowed me to finish in one year.
All of my art compositions that are on display, were completed along with students in the classroom.  They were 'projects' that I assigned and wanted to give inspiration to them as they worked on their compositions.  My latest is of my dad, Hubert Wiebe.  The inspiration behind the collage art is based a portrait of Hubert that was painted by a Paris street artist in 1955.  The collage materials are from his photographs, music programs from the Kansas Mennonite Mens Choir (he was a 40+ year member); look closely for words in the collage that depict his involvement in the Mens Choir.
Family members and descendants of Edna Koop Wiebe continue to be creative and make art.   This show is only highlighting three members.  We have ceramicists, textile designers, glass blowers, photographers, woodworkers, metal workers, aerial performers, painters, musicians, music educators and more than I can list that are creating art, music and drama everyday!
Images Copyright of the Artist
s